✈️ Estimated delivery time 7-14 days
This Premium Derma Roller falls into a special class of product known as a micro-needle roller.

This hand held device meant for both at home and medical practitioner use.
The device has 540 tiny needles built into the wheel that when rolled over the skin stimulate Collagen and Elastin which in turn promotes healthier skin cells.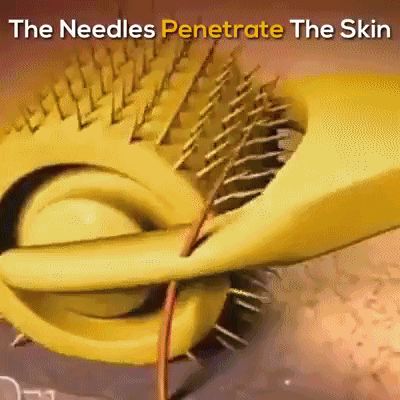 When rolled over the skin it creates what we call a micro-channel in your skin which triggers the body's natural healing process to create brand new and healthy tissue to replace the imperfections or damage of older, tired looking skin.
Through testing, we have found that by doing this regularly you will be able to treat common problems such as wrinkles, skin aging, noticeable scars, cellulite treatment, stretch marks, hair regeneration and pigmentation issues.
Perhaps you just want smoother skin? This is perfect for you, with ongoing use you will have the healthiest smoothest skin possible.